About Us
FOSTERRA was established in 2008 with the vision of assisting South Island based technically orientated companies with specialist Recruitment and Human Resources services from people who have the ability to quickly understand your industry and your technical skills.
We felt Recruitment has become too automated, too systematic, too impersonal.  Clients are getting a cut back highly processed service, Candidates credentials are being misunderstood.  While we utilise modern technology to find Talent we wanted to put the people factor back into recruitment - hence our SEARCH approach to recruitment. 
We take time to understand our clients, how to market your company, culture and role(s) to find people who are excited to join you.  For our candidates we are happy to look beyond the initial paper and present to our clients reasons why we have selected the shortlist and why candidates are appropriate for consideration. 
Our recruitment approach works very well with clients who want more than just a recruitment process.  Where they want a business partner who can provide guidance and advice during a recruitment assignment.   
We advise and assist clients in recruiting Senior Management, Sales & Marketing and most types of Technical Professionals across disciplines such as: 
IT&T / Telecommunications
Manufacturing / Production
Engineering Consultancy / Surveying
What's Different About Us?
We're boutique, nimble, and flexible. We adapt our Recruitment Process and Fee to suit each client and each respective assignment, whether that is a full or partial assignment.
How We Find Good Candidates
We use advanced technologies, recruitment databases, social media, internet and advertising to attract the best candidates – just like everyone else. What sets us apart is we genuinely do SEARCH ie. (We directly approach suitable candidates). We do this by utilising our extensive networks, undertaking regular market research, constantly collating information about companies and people, knowing what skills are used where, tracking high calibre individuals and knowing how to approach them to consider a role. SEARCH is a lot more than just looking at Linkedin or a recruitment dbase.
Experience / Extensive Networks
With more than 16 years consecutive recruitment experience in the South Island market we have developed a hard earned reputation for HR & Recruitment delivery. We know a lot of people, a lot of companies and have developed in depth understanding about a large number of roles in this market. We tap into these people and use our market knowledge each time we undertake an assignment.
Honest Advice
We offer extensive professional advice and considered personal judgement to our clients throughout an entire assignment. Recruitment is time consuming and expensive so you should expect and demand an opinion as to why a candidate is right for a role and why they are being presented. In a consultative and partnership approach we give you direction and advice to enable you to make your final decision.
Respected Company
We place clients at the forefront while respecting the rights and emotions of candidates.
We Don't Work for Everyone
When a client commits to us, we commit to them and want to help them be successful.  We don't work similar assignments for their key competitors.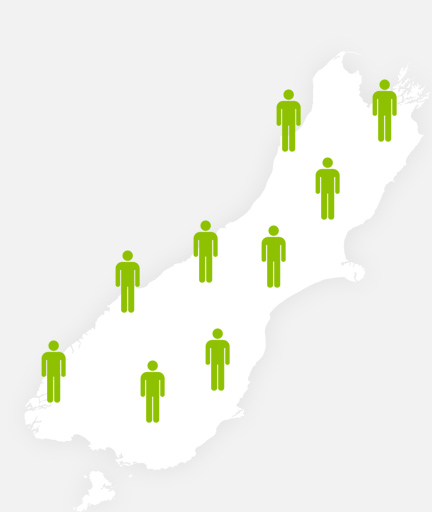 Key People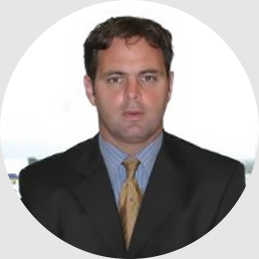 Richard Foster - Director / Consultant
HR and Recruitment
Richard has built a strong track record of assessing a wide range of Executive, Technical, IT&T and Engineering roles across many industry sectors. He has been involved in providing HR and Recruitment services throughout the South Island since 2000.
Initially Richard established a Technical Contracting business for Morgan & Banks (now Hudson) at a time when contracting/leasing was a new concept for many South Island businesses.  He later managed their Technical and IT&T Recruitment business.  He then spent time contracting to the highly regarded EQI Global gaining a great insight into Executive Recruitment and Search based candidate attraction techniques from two of the most experienced and successful executive recruiters in the market.
In 2004 Richard joined Wellington based Technical Recruitment specialists Match2 Recruitment, establishing their South Island presence and becoming a shareholder. Again, working alongside two of the most experienced Technical Recruiters in the New Zealand market he gained invaluable experience into selecting management and technical professionals in engineering, manufacturing, electrical and operational business sectors.  Match2 was sold and acquired by Australian HR giant Chandler MacLeod.  Following the completion of the buyout period, Richard established FOSTERRA Consulting Group in April 2008 focusing on providing HR & Recruitment solutions to South Island based technically orientated businesses.
Earlier Career
Prior to moving into HR and Recruitment, Richard started his working life as a graduate management cadet with Unilever based in Wellington. Gaining an introduction to all parts of their business (manufacturing, production, planning, distribution, warehousing, sales, marketing) whilst also starting his IT career as a Software Developer. He continued his IT career with two 1 year contracts at Department of Survey & Lands in a Business Analyst role while also developing his Project Management skills.
Richard moved into the international IT Vendor market joining AT&T and NCR as a Business Consultant.  He was involved in providing solutions and consulting advice to the FMCG, Retail, Telecommunications and Banking sectors undertaking Project Management, Business Consulting, Business Analysis, Sales, Pre-Sales, and Bid Management. Solutions included POS, Billing, Back Office Processing, Retails Systems, Cheque Processing Centres, Call Centres, Data Warehouses, Process Simulation & Design and CRM's.  Quality projects, access to international experts and methodologies plus very talented colleagues made this a very enjoyable period.
Richard then joined Ernst & Young as a Management Consultant.  He was involved in projects delivering Strategic Planning, Customer Relationship Management Plans, Business Intelligence, Systems Selection, Business Process Design and Accounting / ERP implementations.
When time allows Richard still undertakes some Business and IT Consulting work.
Qualifications
Richard has a B.Com in Marketing and Information Systems from Otago University and is completing a Diploma in Human Resources and Accounting from Massey University.
Richard grew up in the small rural community of Lawrence and was educated in Dunedin and Christchurch.